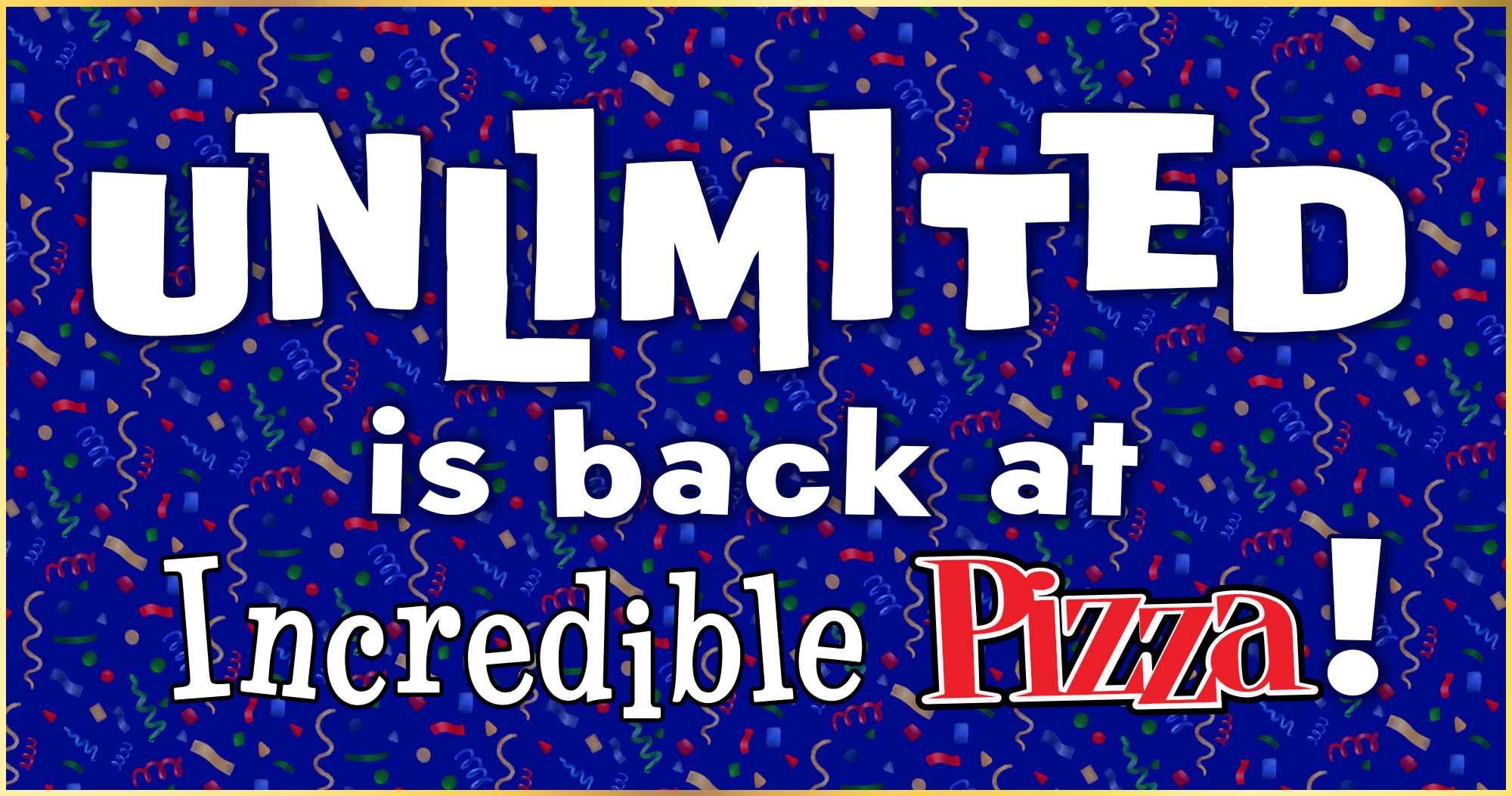 Unlimited is back! Every Saturday and Sunday for a limited time only!
Get unlimited video games and attractions for one low price this summer! Simply present your coupon and enjoy hours of video games, attractions and, of course, our amazing buffet.
So, what's included?
Video games – fast-paced games like racing games, Guitar Hero and Table Hockey.
Attractions – thrilling spectacles like Go Karts, Bumper Cars and Laser Tag!
Buffet & Drink – like all packages, enjoy unlimited food and drink at our amazing buffet.
How does it work? 
Once you swipe your card for a game or attraction, the time begins. For example, if you swipe your card at 6:05pm and you have two hours of unlimited, you can play as many games and ride as many attractions as you'd like until 8:05pm. If you want to continue to play, you can use the money balance on your card.
What's not included? 
Unlimited video gameplay does not apply to games that offer prizes and tickets. These games use the money balance on your game card.
Special rides are not considered attractions and unlimited does not apply. This varies by location, so check with an associate for details.
Not valid on Birthday or Group offers.
Now, let's get Unlimited!